Daniel Linehan
Masterclass · Daniel Linehan (en anglais)
Lundi 11 au vendredi 15 avril 2022
11h - 17h

Tarif organisme : 750 euros
Tarif individuel : 260 euros
Pour candidater et pour toute information sur les possibilités de financement : envoyez votre dossier (CV, lettre de motivation, portrait et photo de plain-pied) à masterclasses@atelierdeparis.org.
Résumé
Télécharger la fiche de contenu pédagogique.
If you searched the whole universe, all of the galaxies and planets, it would be very rare to find a being quite like you, with your capacities of awareness and sensitivity. In each moment, it is possible for you to be sensitive and to tune in to the textures and movements and flavors and changes that are happening within you and in the world around you. Each breath that you are aware of is a miracle of sensitivity.
In this masterclass, I will guide the group through different embodied experiences that wake us up to our inherent capacities for being sensitive. The masterclass will consist of dance improvisations, touch and physical contact, meditations, practices in listening, writing exercises, explorations of the body's senses, and invitations to connect with one's intuition. Dancing, getting quiet, getting loud, playing, working…we will discover all of these qualities of experience as we cycle through a diverse palette of practices. How can we remain nuanced and detailed in situations of dynamic change? The emphasis will be to remain open and ready to respond to what is always new – this moment now.
Équipe artistique
Hiatus is the production company of choreographer and dancer Daniel Linehan.
The word "hiatus" implies a space of possibility, an opening. Each project of Hiatus aims to create an opening that fosters human-human connections in the here and now: bringing attention to our physical surroundings and our social environment, whether it is in a theater or in a studio or outdoors or any place we go. Bringing attention to the here and now also implies bringing attention to the urgent concerns of today, evaluating our roles in the diverse ecologies that we inhabit, as inhabitants of the city of Brussels, as travellers who create dialogues in different communities around Belgium and internationally, and as citizens of a planet facing ecologically precarious times.
Linehan first studied dance in Seattle and then moved to New York in 2004. As a performer, Linehan worked with Miguel Gutierrez and Big Art Group, among other artists. His own choreographic work first came to public attention in 2004 with the solo Digested Noise, presented in Fresh Tracks at Dance Theater Workshop. In 2005 and 2006, he worked with a team of four other dancers to create The Sun Came and Human Content Pile. Linehan was a 2007-2008 Movement Research Artist-in-Residence. In 2007, he premiered the solo Not About Everything, which has since been presented in over 75 venues internationally.
In 2008, Linehan moved to Brussels where he completed the Research Cycle at P.A.R.T.S. in 2010. His works created in Belgium include Montage for Three (2009), Being Together without any Voice (2010), Zombie Aporia (2011), Gaze is a Gap is a Ghost (2012), Doing While Doing (2012), The Karaoke Dialogues (2014), Un Sacre du Printemps (2015), dbddbb (2015), Flood (2017), Third Space (2018), Body of Work (2019),sspeciess (2020) and Listen Here: These Woods & This Cavern(2021)..
Linehan also developed Vita Activa (2013), a participatory project for 40 unemployed people culminating in a final public performance, co-directed with Michael Helland; the book A No Can Make Space (2013) which gathers and organizes the traces of Linehan's ten years of choreographic practice, created in collaboration with graphic designer Gerard Leysen (Afreux); and untitled duet (2013), a work streamed live as part of the Performance Room Series at Tate Modern in London.
Linehan is regularly invited as a guest teacher and mentor at dance institutions worldwide. Linehan was Associated Artist at deSingel International Arts Campus (Antwerp, BE) and New Wave Associate at Sadler's Wells (London, UK) from 2012-2014. From 2013-2016 he was Artist-in-Residence at the Opéra de Lille (FR).
Since 2015 Hiatus is supported by the Flemish authorities. Daniel Linehan is Creative Associate at deSingel International Arts Campus 2017-2021.
Nos partenaires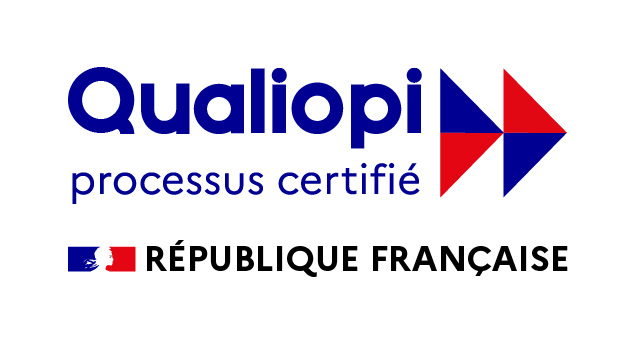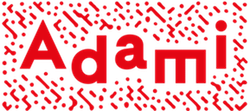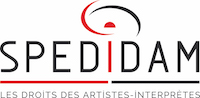 English version
Si vous fouilliez l'univers entier, toutes les galaxies et les planètes, il serait très inattendu de trouver un être tout à fait comme vous, avec vos capacités de conscience et de sensibilité. À chaque instant, il vous est possible d'être sensible et de vous accorder aux textures, aux mouvements, aux saveurs et aux changements qui se produisent en vous et dans le monde qui vous entoure. Chaque respiration dont vous êtes conscient est un miracle de sensibilité.
Dans cette masterclass, je guiderai le groupe à travers différentes expériences corporelles qui nous éveillent à nos capacités inhérentes à être sensibles. La masterclass comprendra des improvisations dansées, du toucher et des contacts physiques, des méditations, des pratiques d'écoute, des exercices d'écriture, des explorations des sens du corps et des invitations à se connecter à son intuition. Danser, se taire, faire du bruit, jouer, travailler… nous découvrirons toutes ces qualités d'expérience en parcourant une palette variée de pratiques. Comment pouvons-nous rester nuancés et détaillés dans des situations de changement dynamique ? L'accent sera mis sur le fait de rester ouvert et prêt à répondre à ce qui est toujours nouveau : ce moment présent.
Hiatus est la société de production du chorégraphe et danseur Daniel Linehan.
Le mot « hiatus » implique un espace de possibilité, une ouverture. Chaque projet de Hiatus vise à créer une ouverture qui favorise les connexions humaines dans l'ici et le maintenant : attirer l'attention sur notre environnement physique et social, que ce soit dans un théâtre, dans un studio, en plein air ou dans n'importe quel endroit où nous allons. Prêter attention à l'ici et maintenant implique également de prêter attention à l'urgence des préoccupations d'aujourd'hui, en évaluant nos rôles dans les diverses écologies que nous habitons, en tant qu'habitants de la ville de Bruxelles, en tant que voyageurs qui créent des dialogues dans différentes communautés en Belgique et au niveau international, et en tant que citoyens d'une planète confrontée à des temps écologiquement précaires.
—
Linehan a d'abord étudié la danse à Seattle avant de s'installer à New York en 2004. En tant qu'interprète, Linehan a travaillé avec Miguel Gutierrez et Big Art Group, entre autres artistes. Son propre travail chorégraphique a été révélé au public en 2004 avec le solo Digested Noise, présenté dans Fresh Tracks au Dance Theater Workshop. En 2005 et 2006, il a travaillé avec une équipe de quatre autres danseurs pour créer The Sun Came et Human Content Pile. En 2007-2008, Linehan a été artiste en résidence de Movement Research. En 2007, il a créé le solo Not About Everything, qui a depuis été présenté dans plus de 75 salles à travers le monde.
En 2008, Linehan s'est installé à Bruxelles où il a terminé le cycle de recherche à l'Institut de recherche de l'Union européenne.
P.A.R.T.S. en 2010. Parmi ses œuvres créées en Belgique figurent Montage for Three (2009), Being Together without any Voice (2010), Zombie Aporia (2011), Gaze is a Gap is a Ghost (2012), Doing While Doing (2012), The Karaoke Dialogues (2014), Un Sacre du
Printemps (2015), dbddbb (2015), Flood (2017), Third Space (2018), Body of Work (2019), sspeciess (2020) et Listen Here : These Woods & This Cavern (2021) …
Linehan a également développé Vita Activa (2013), un projet participatif pour 40 chômeurs aboutissant à une performance publique finale, codirigé avec Michael Helland ; le livre A No Can Make Space (2013) qui rassemble et organise les traces des dix années de pratique chorégraphique de Linehan, créé en collaboration avec le graphiste Gerard Leysen (Afreux) ; et sans titre (2013), une œuvre diffusée en direct dans le cadre de la série Performance Room à la Tate Modern de Londres.
Linehan est régulièrement invitée comme professeur et mentor dans des institutions de danse du monde entier. De 2012 à 2014, Linehan a été artiste associé au deSingel International Arts Campus (Anvers, BE) et New Wave Associate au Sadler's Wells (Londres, UK). De 2013 à 2016, il a été artiste en résidence à l'Opéra de Lille (FR).
Depuis 2015, Hiatus est soutenu par les autorités flamandes. Daniel Linehan est associé créatif à deSingel International Arts Campus 2017-2021.